COMMISSION STATUS: CLOSED Slots - 4/4 Filled Last updated: August 23, 2021
Social Media Links Email: [email protected] DM me on twitter, tumblr etc for my discord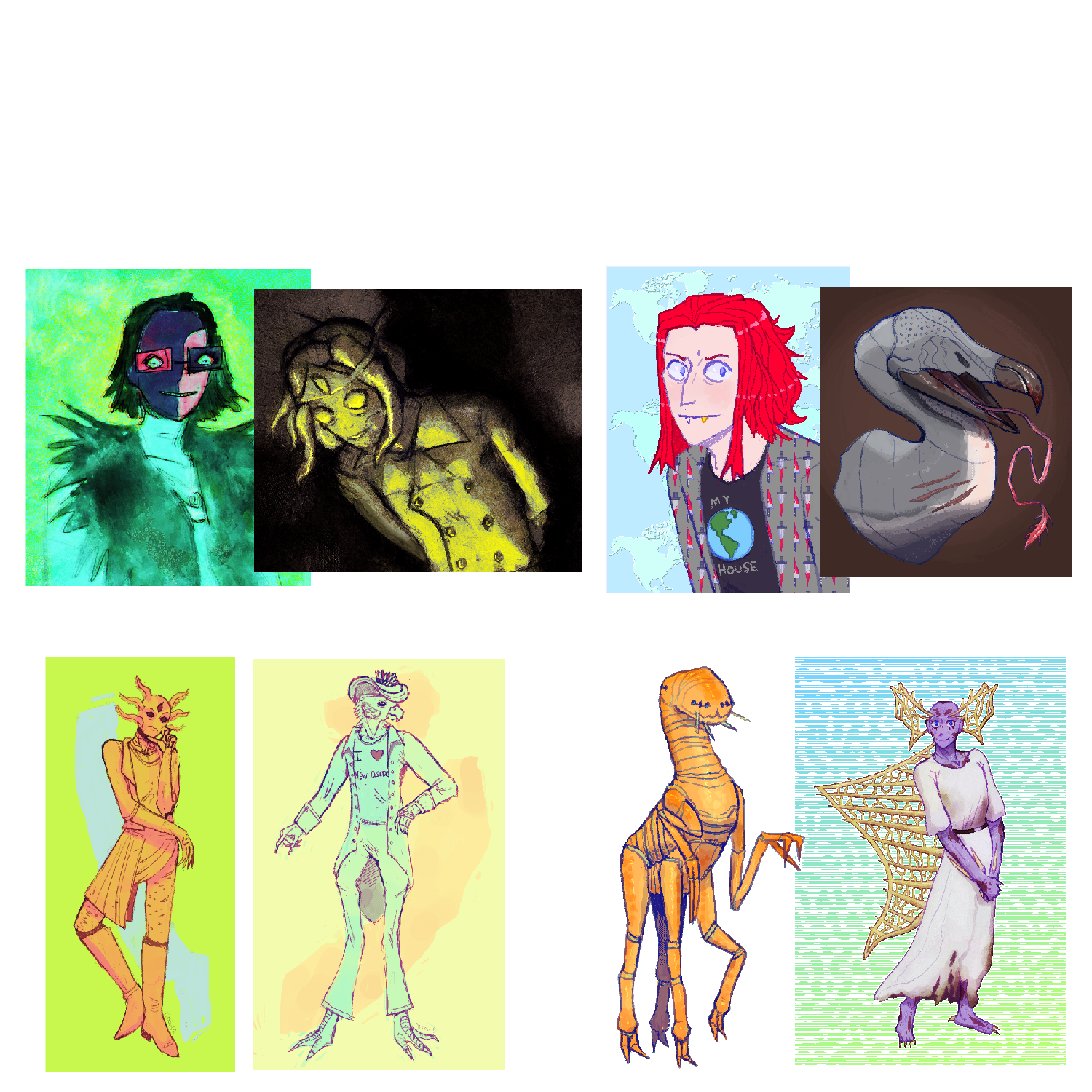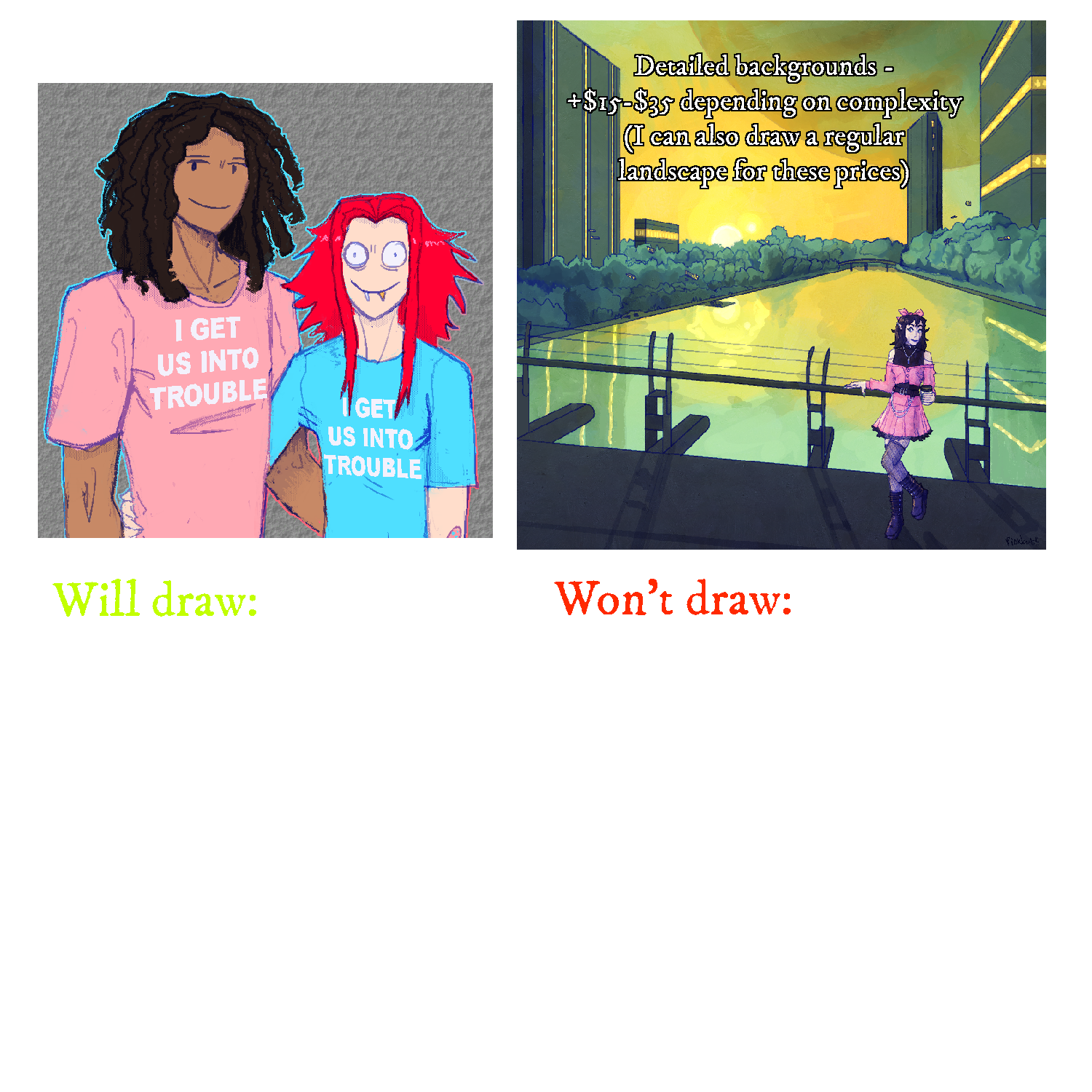 Terms of Service
Last updated: May 2, 2022
Section I: Image copyright

1. I, the artist, retain full and exclusive rights to the original artwork. The client may not claim it as their own or use it for anything other than personal use. The commissioner may repost or edit the commissioned piece as long as credit is given.
2. All commissioned artwork is for noncommercial purpose only. Redistribution of my artwork for use in printed merchandise or as promotion of goods, services or social media pages is prohibited.
Section II: Payment Information
1. Payment must be in USD via PayPal only.
2. I reserve the right to turn down a commission for any reason.
3. I reserve the right to cancel and fully refund your commission at any time, for any reason.
4. If you cancel and refund a commission before the flat colour stage of a piece is completed, you will receive 40% of your money back.
5. No refunds will be given for any commission after the flat colour stage of the artwork has been completed. No refunds will be given for sketch commissions after payment is received.
6. If for any reason I cannot finish a piece within 90 days of payment, you may request a refund.

Section III: Workflow and Communication

1. If you do not want me to post your commission online, you must tell me when you order.
2. Discussion of commissions may be conducted via discord or e-mail.
3. I will send you an invoice over PayPal. Work will begin after it is paid.
4. I will send you WIPs of the artwork at the messy sketch, cleaned sketch, flat colour, rendered and shaded stages. You may request reasonable edits at any of these stages.
5. Upon completion, you will receive a full-resolution digital file of the commissioned artwork. I will not print or ship any physical copy to you.